Prospectus & Ofsted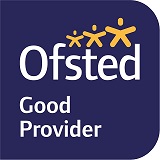 OFSTED Report June 2023 - click here to read the inspection report
Ofsted Report January 2018 - Click here to read the short inspection report from January 2018
OFSTED REPORT 2013
Summary of key findings for parents and pupils: This is a good school.
Exam results are good in an increasingly wide range of subjects; students make good progress.
Teaching is typically good and sometimes outstanding. Teachers have high levels of commitment and strong subject knowledge which underpin effective learning.
Teachers and students have high levels of mutual respect. This has resulted in a positive learning atmosphere across the school.
Behaviour is good in lessons and during social time. Students are well cared for and feel safe.
The governors, headteacher, senior leaders and other leaders and managers are ambitious and driven in their pursuit of excellence. Their efforts are evident in terms of good-quality teaching, resulting in good achievement.
Attendance has improved continuously since the academy opened. The need to use Fixed-term exclusions has reduced and the exclusion rates are low compared with schools nationally.
The sixth form is good. Good teaching results in extremely well-motivated students and good achievement. Students are very well prepared for higher education, training or employment.
Click below to read the full report (pdf download)