Students and staff raise over £28,000 for charity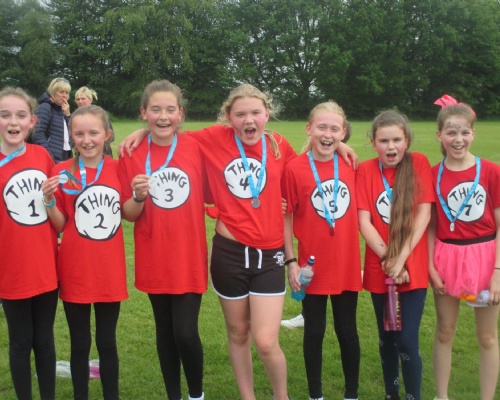 Students and staff at Charles Darwin School raised an impressive £28,236.82 for charity during the last academic year, exceeding the previous year's record by £4,000.
Last year's Year 12 and 13 students were awarded the charity shield for raising an amazing £14,568.31, which was shared between the London Air Ambulance, the Teenage Cancer Trust and supporting the students of Kijito Upele, our partner school in Zanzibar.
Fundraising activities were numerous and varied across the school. Successful events included cake, biscuit, ice cream and donut sales; Christmas Jumper Day; tombolas and raffles; loose change collections and football matches.
Last year's Year 7 are also to be commended for raising a remarkable £6,821.86 for the RSPCA and Cancer Research thanks to the support and generosity of all Year 7 pupils, their families, form tutors and the Pastoral Team. Events included a sponsored Race for Life event as well as cake sales, regular penny collections, a cinema event and a Christmas fair.
"We have again been delighted by the students' generosity and response to fundraising this year," explains Mrs Louise Rees, deputy headteacher. "Whilst it is vital for students to apply themselves to their studies, and we are delighted that so many of our Year 13 students will continue their studies, we believe it is also important for students across the school to develop a sense of community spirit. We see fundraising as an essential way of encouraging the students to empathise with others and identify with social issues."
Fundraising is an integral part of school life at Charles Darwin School. The first Student Voice meetings will be held in the week commencing 24 September when the nominated charities for each year group will be chosen.
"Fundraising ideas and events are discussed and planned at the Student Voice meetings with the money going to the chosen charity. Each year group has its own nominated charity. We look forward to running more activities to support a range of good causes again this year," concluded Mrs Rees.