Students Practice for bronze award on the hottest day of the year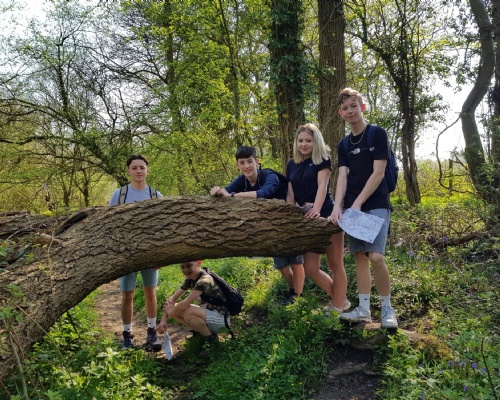 Saturday 21 April saw the start of the Duke of Edinburgh Expedition season. The students taking the Bronze Award met on Saturday to complete a training walk around the local area.
The aim of the walk was for students to practice map reading, walk in their new boots and test their fitness. As luck would have it, the weather was exceptionally warm and sunny for the time of year.
All in all the students were fantastic: group cohesion was brilliant and they all got stuck into improving their navigation skills. This year's Bronze cohort is 70 students strong and the DoE staff are really looking forward to the forthcoming expeditions. Hopefully no-one will get lost..........
Mr Simpson, PE