Emerging Netball talent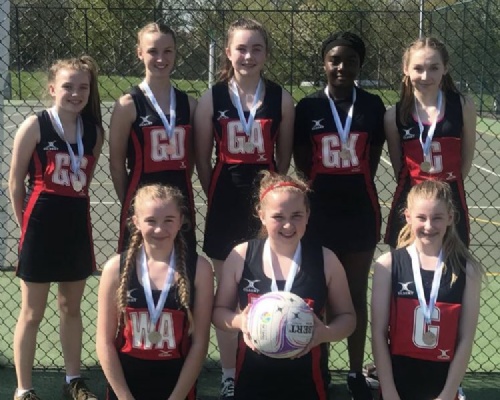 The Year 7 and 8 netball teams played in the Kent Emerging netball tournament at Rainham School for Girls on Thursday 19 April in the intense heat and did fantastically well.
The Year 8s qualified for the gold plate competition winning their qualifying games 11-1 and 12-2 and went on to come second overall.
The Year 7s qualified for the silver plate competition and won the plate beating Hugh Christie, Malling, Fulton Manor and Thamesview. Millie Beswick and Daisy Pluck both scored some great goals.
Both teams were amazing and worked so hard. It was a privilege to spend the day with them and all the students were an asset to the school.
A huge thank you to Rose Wood in Year 10 who has recently completed her C award in netball umpiring and came along to coach and umpire the Year 7 team.
Miss Case