Mayoral candidate consults School Council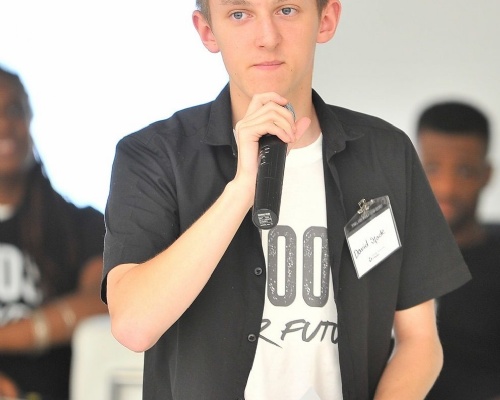 David Slade in Year 11 addressed a meeting of the School Council and outlined his plans to run in the inaugural election for Croydon's Young Mayor. Croydon is home to London's largest youth population with over 37,000 young residents and David has secured thirty signatures to get through the first stage of nominations.
He asked the School Council for feedback on the two key areas he plans to focus on in his manifesto: mental health and the provision of facilities and activities for young people in the borough.
Selected form groups across Charles Darwin School recently completed a survey on student well-being initiated by NHS Bromley. The general consensus was that pupils are often not aware of how or where to ask for help and support in the borough. As a result, many rely on talking to family, friends or school in difficult situations for example when they are suffering the stresses of exams. Responses to this survey also suggested that younger students were more likely to access on-line child support services. The School Council felt that young people could be given more information about where to go to seek help and advice in the community.
The mental well-being of students was also the subject of an earlier survey at Charles Darwin School, prior to the recent NHS Bromley survey, which resulted in developments in the established peer mentoring scheme and increased promotion of the school's in-house counselling service. The PHSE programme has also been expanded.
Whoever is elected Young Mayor will have a budget to help to improve services in Croydon for young people. David would like to see a local facility in the south east of the borough, similar to Legacy, a centre which has been opened in Thornton Heath.
"Young people are still learning and developing," said David, "and it is important they get the right services to support them. We need something closer to this end of the borough," he continued, "providing young people with somewhere to go, something to do and someone to talk to".
Deputy head teacher, Mrs Rees commended David for his ambition and commitment to making changes for the good of young people, qualities he shares with the members of the School Council.
Croydon residents aged 11 to 18 will vote for the Young Mayor of Croydon on Thursday 15 March 2018. We wish David well.