Kew Gardens provides inspiration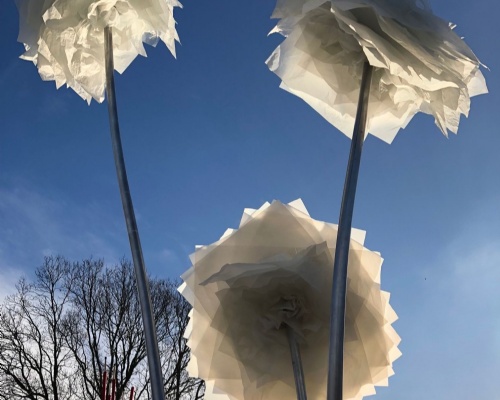 Year 12 art and textiles students visited Kew Gardens to conduct primary research for this year's examined projects.
The students were accompanied by Miss Miller, head of creative arts, and Mrs Austin. They visited a number of different spots around the gardens, which are home to the largest and most diverse botanical and mycological collections in the world, looking for inspiration for the Year 12 art and textiles project themes which are respectively "decay and corrosion" and "structures".
The main purpose of the trip was to visit the Rebecca Louise Law 'Life in Death' exhibition at the Shirley Sherwood Gallery inside Kew. Law focuses her work around the collection and hanging of dried organic forms.