Students remain calm in a crisis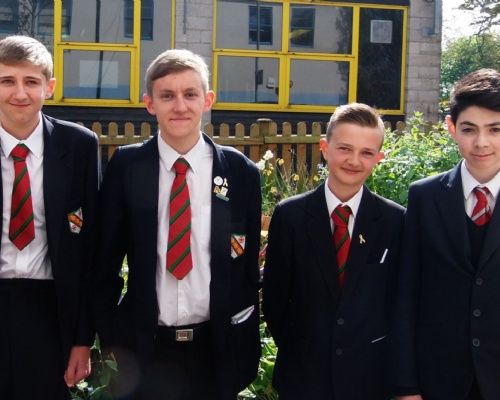 Whilst academic study is clearly a pivotal element of school life, here at Charles Darwin School we also aim to develop personal qualities and the confidence and self-reliance to make a positive contribution to society. George Kitchener, Taner Djelal, David Slade and George Elsey demonstrated their community spirit recently and I was very pleased to receive the following letter of commendation. I should also like to thank them all for their conscientious and compassionate actions.
Mr Chotai
We received the following letter of thanks from Stagecoach.
Dear Head Teacher,
Stagecoach operates the 664 bus route and on 30 March, at about 16:00pm, one of our drivers was taken ill on the bus. She was unable to breathe properly and so unable to call for assistance. From the reports I have been given, your students acted extremely well and called for an ambulance and stayed with her, whilst the driver was waiting for it to arrive. Our controllers called the bus to see how the driver was and one of the students answered the radio and relayed all the information we needed. The controller was very impressed with the young man who answered the radio as he was calm and clear in his responses to questions and helped us to locate the driver.
The driver has been released by the paramedics and is on the mend thanks to the quick thinking and positive actions taken by your students. The young man on the radio was David Slade, I do not know how old he is or which class he is in, I hope you can find him. Could you please pass on both ours and the driver's thanks to David and all the students who helped?
Many thanks and kind regards.
Chris Morris
Assistant Operations Manager, Bromley Garage, Stagecoach