X-Tol dance group to represent Bromley at London Youth Games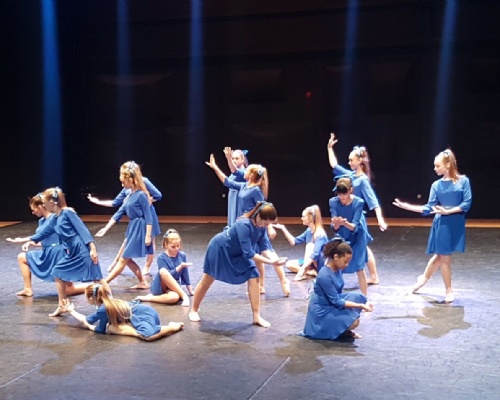 The Key Stage 3 and Key Stage 4 Mixed London Youth Games Dance Competition for Bromley was held on Tuesday 24 January 2017 at Langley Park School for Boys. The competition was judged by experienced professional dancers against a range of key criteria: concept, soundtrack, choreography, floor use, performance skills and overall impact.
Charles Darwin School's dance group, X-Tol, were judged over-all winners for their piece entitled "The River Returns with the Rains".
"The dance is lyrical classical contemporary in style and the group has been investigating water, focusing on the flow and tidal effect of rivers," explains Miss Abbotts, head of dance at the school. The dance builds in intensity replicating the way that rain falls causing the waters to rise and flood.
X-Tol will go on to represent Bromley in the London finals on Wednesday 8 March at The Copper Box, competing against all other London boroughs.
"I am very proud of the whole group," continued Miss Abbotts. "It was their first competition as a company. Members range from Year 7 to Year 11 and they all performed well in an unfamiliar arena. I wish them good luck for the London finals."