School Council gets off to a good start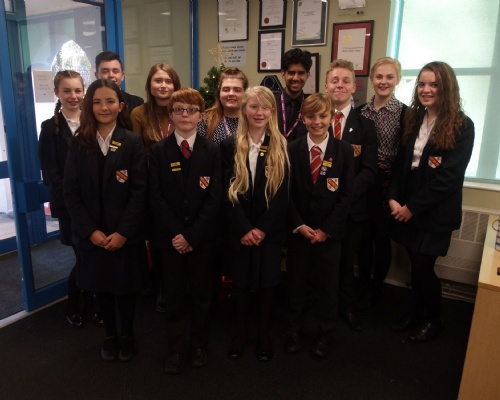 A School Council is a representative group of pupils elected by their peers to represent students' views and raise issues with the senior managers and governors of the school. Our School Council plays an active role in making the school an even better place and members develop active life skills through participating.
Below Shahab Muhammad, the newly appointed Chief Publicity Officer, talks about the work undertaken so far this term.
The School Council is off to a good start this academic year. Things began with the usual election of the five officers within the Council, and the following appointments were made:
Chair: Maciej Szczyrba
Vice Chair: Mollie Harris
Minutes: Mollie Harris
Chief Publicity Officer: Shahab Muhammad
Treasurer: Natalia Dalentka
So far we have had two meetings, the first of which focused on welcoming the new members of the Council, agreeing the Constitution and getting to know more about the Friends of Charles Darwin School and how we could work along side them to raise money for the school.
At the second meeting we discussed the school uniform and how well the introduction of compulsory school shoes had gone, due to the support of families. We also decided to conduct a behaviour survey in Jail Lane to keep a track of the impression our students give of the school. At the same time as conducting this survey, we also decided to promote the school show (The Wizard of Oz) by handing out letters offering free tickets to the local community.
Our first charity event was our Christmas themed Sixth Form parents evening where we raised nearly £45 by selling cakes. This is a good start and we hope to raise more money with new and exciting charity events in the New Year which we hope you will support.
Our Chair and Vice Chair attended the Ethos Governors' meeting on 12 December to feedback on Student Voice and Student Council progress this term.
Shahab Muhammad, Year 12