Boxing4schools fitness challenge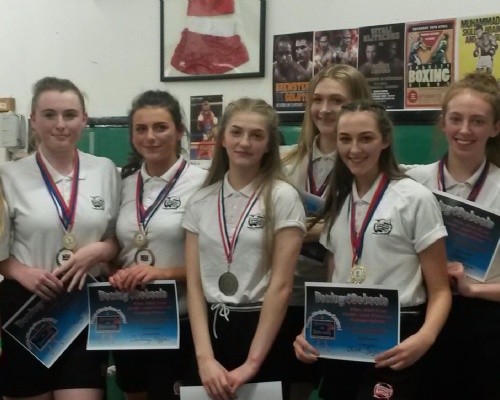 On 5 December, seven Year 11 girls took part in a fitness and boxing skills challenge against four other local schools. The team completed a number of fitness tests, boxing combinations, bag work and team sequences to score points.
In preparation, the team had been working with members of the Boxing4Schools scheme during their core PE lessons this term, funding for which has been provided by Crystal Palace Football Club, Sportivate and the 'This Girl Can' scheme.
"Our girls worked very hard and completed all of the challenges very well, scoring a total of 32 points during the afternoon of competition," said
Mrs Wheeler who accompanied the team to the challenge. "This in turn earned them second place in the overall competition, narrowly missing out to the first place team who scored 34 points. It was a pleasure to accompany the girls to this event and to witness them represent Charles Darwin School so well."