year 8 energised by Young Engineers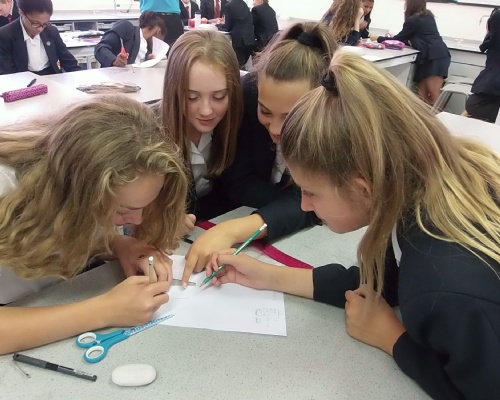 The Energiser Event is part of the Young Engineers' Energy Quest engineering and science programme for schools designed to inspire the next generation. It offers students the chance to work with a scientist or engineer and learn about their work.
On Thursday, 60 of our most able scientists took part in the Young Engineers Energiser Event here at school. Each session lasted half a day and comprised a mixture of practical and theoretical activities designed to encourage students to consider a future career in one of the STEM subjects, [science, technology, engineering and maths].
During the event, the students learnt about how a capacitor supplies energy to a motor and built and tested a model car, to ensure it travelled in a straight line, prior to racing it against the other teams' cars.
Pupils were also asked to design a turbine, first sketching their ideas then coming up with several prototype blade designs. They were given the chance to test the electrical output from different blades before producing a final version to put into direct competition with those of the other groups,
Mr Ges Cocker, the representative from Young Engineers who came to run the sessions led a discussion on global energy use, including renewable and non-renewable energy sources and offered advice as the students designed and tested a turbine to discover which design would generate the highest voltage.
"It was a pleasure to see our talented young scientists tackling the challenges," said Mr Culver who arranged the event. "The 'Young Engineers' prizes will be announced next week."