Fulbright success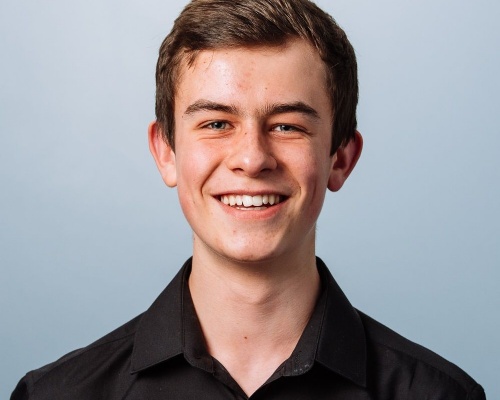 Shane Ward will be spending eight days at Yale University in July. Here he writes about his successful Fulbright application.
Having recently been accepted into the Fulbright Commission's prestigious Sutton Trust US Programme, I was asked to document my journey from the original application back in December to where I am now, preparing to spend eight days at Yale University in July and with a whole host of options available to me in terms of studying in the United States.
The prospect is, even now, incredibly daunting but the opportunity to work with the Sutton Trust offers a once-in-a-lifetime shot at studying in one of the most diverse and important nations in the world.
I'm still not sure what it was that really drew me to the United States over studying here in the UK, but for anyone considering it there are a multitude of benefits. America is, and always will be, one of the most powerful countries in the world and the experience that can be gained there, both personal and educational, could give anyone an edge in the job market back here in the UK. What's more, the liberal arts approach gives real flexibility to degrees, which last four years, and there's far more emphasis on building a more rounded character than specialising in one field. Despite frequent misconceptions, studying in the States is, at least with certain institutions, cheaper than in the UK, as the school itself is willing to 'invest' in you, if you're worth it, eliminating all but personal costs from the bill.
After a successful application to the programme, which I began way back in October and finally sent away in December, I was informed I'd made the 'finals', one of 175 out of over 1,200 full applications and over 3,000 started applications. Towards the end of the Easter Holidays, and after weeks of extra homework from the Trust, I attended the finalists' residential in London, where I was judged both on my suitability for study in America and in an ACT exam, a critical feature of applying to US institutions. It was an exhausting weekend full of endless information, but only served to enthuse me further about the incredible prospects available to so many UK students, many of whom wouldn't even know existed. As it was, I left the weekend more determined than ever, so that when I received the email confirming my selection for the final 150, I almost broke down in tears. And that is where I am today, battling both A-Levels and the prospect of a further examination, the ACT, to be sat in June. But my reward is eight days based at Yale University, New Haven, Connecticut where I will be able to experience first-hand American University campus life and culture, as well as visit the Harvard College Fair and plenty of famous landmarks in north-eastern USA!
Studying in the UK can seem terrifying at first, so the thought of four years abroad, even in a country as beautiful as America, is one many students would deem beyond reach. But whether you're on the Sutton Trust or not, studying abroad is a realistic option and funding permitting it can be the cheaper one too.