Twisting dive secures place in the finals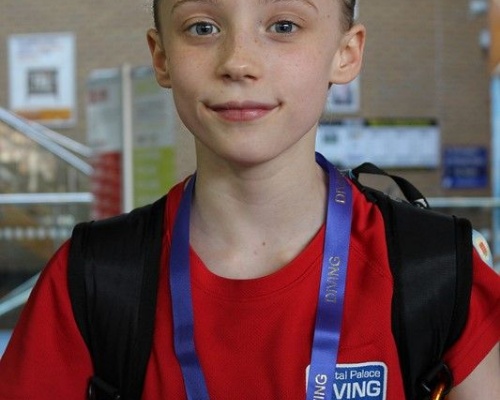 Hanna Blunt, in 8EMa recently took part in the south regional qualifiers for the British National Age Group Diving Championships to be held in Sheffield in July.
Hanna has worked really hard over the course of the last few months to increase her 'dive difficulty' and was able to complete three new dives at this competition including a very tricky twisting dive.
Congratulations to Hanna who performed really well, beating her personal best score by 20 points in the 3 metre competition, coming fifth out of 15 divers. In the 1 metre competition she again smashed her personal best by over 25 points and placed second out of 15 divers. We wish her good luck at the finals in July.