Orpington Literary Festival: Students Meet Author Joseph Elliot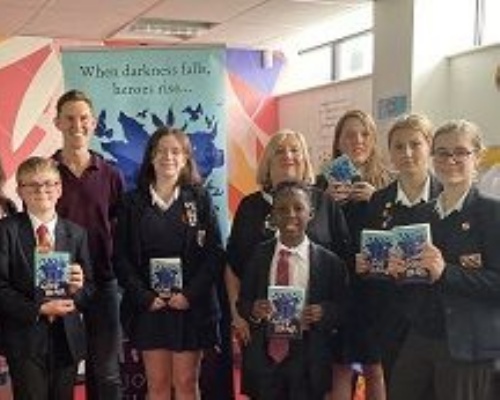 On Friday 19 May, Mrs Holloway and I took eight students to meet the award-winning author of Shadow Skye Trilogy, Joseph Elliot at the Orpington Literary Festival.
We all enjoyed the talk from Joseph Elliot who inspired pupils with his lively storytelling and readings from his books.
Each student had been given a copy of one of the author's books to take with them so that they could get it signed by him if they wanted.
It was an enjoyable and informative afternoon and the students behaved impeccably.
Mrs Adams
Library Supervisor