Red roses help heroes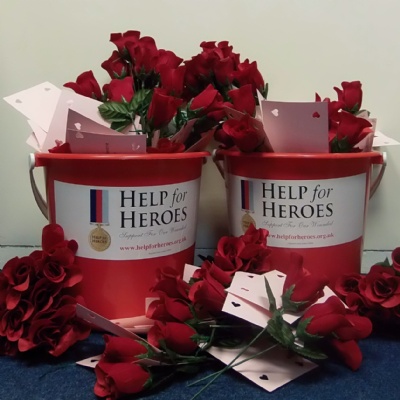 Year 11 students at Charles Darwin School ran a special fundraising service for Valentine's Day this week in aid of their chosen charity, Help for Heroes. Pupils
Pupils were invited to write a personalised card to be delivered to their Valentine together with a red rose on the last day before half term.
"The service is completely confidential," explains Mrs Anne Adams, Achievement Co-ordinator for Year 11, "as we guarantee to keep the identity of our customers a secret. This year the service has been particularly well-received and, at 156 roses, we have delivered more roses than ever before."
In all £80 was raised, which brings the total raised for Help for Heroes this year so far to £1,730.