Charles Darwin Students Head to London to Watch Akram Khan's Celebrated Dance Work - Kaash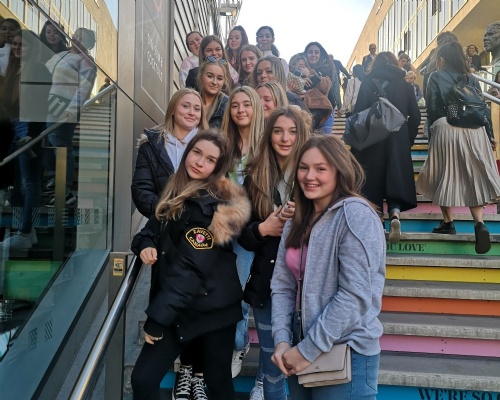 On Thursday 21st April 2022 we travelled with15 students from Year 9 to Year 13 to the Southbank Centre in London to watch an evening show.
We watched Akram Khan's production Kaash which explored pure speed and energy and the theme of the Hindu God Shiva with the creation and destruction he creates.
It was an intelligent and mature piece suitable for A Level students as we study this choreographer in Year 12. I was however so please to hear that all students enjoyed the performance and were able to appreciate the sheer talent of the five dancers performing a 55 minute piece!
Thank you to all the students for being so well behaved, it was a truly enjoyable evening.
Miss C Abbotts, Head of Dance