On Your Bike Towards a GCSE!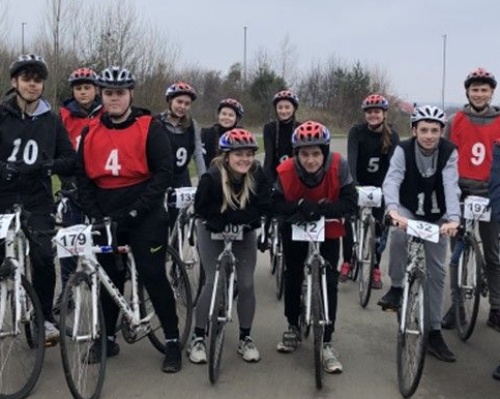 On Tuesday 1st March and Thursday 3rd March the Year 11 GCSE PE students took part in their GCSE Road Cycling Assessment.
The first day was wet and windy but the students remained focused and knuckled down learning the skills ready for assessment day. They were cold and tired by the end but the hard work and positive attitude shone through.
On Thursday the sun was shining for their assessment and all students were highly motivated, determined and committed to doing well. They had to demonstrate isolated skills and then perform a 10 mile endurance race. The instructor on the day could not believe that we had 7 students who completed it under 35 minutes.
A huge well done to all students who took part in the two days and well done on gaining excellent results.
Thank you.
Miss Case and Mr Bidwell