Mud Glorious Mud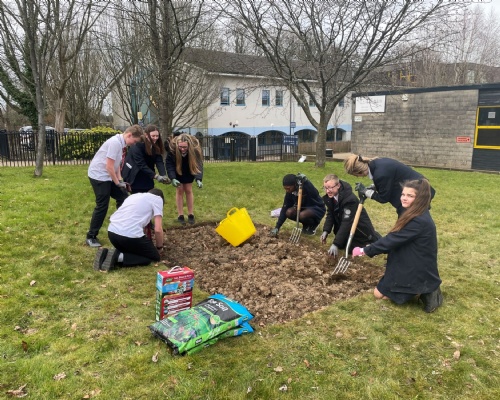 The Young Carers at Chares Darwin School have been busy preparing the ground for our Superbloom project, to celebrate the Queens Platinum Jubilee later this year.
Last week we found a good afternoon to go out and dig over the ground – we tested our soil and found this to be part clay, part loam.
We have prepared the soil by removing old roots and digging in some fertiliser and topsoil.
We are looking forward to our seeds arriving soon so that we can sow them into trays ready for planting.