The Great Escape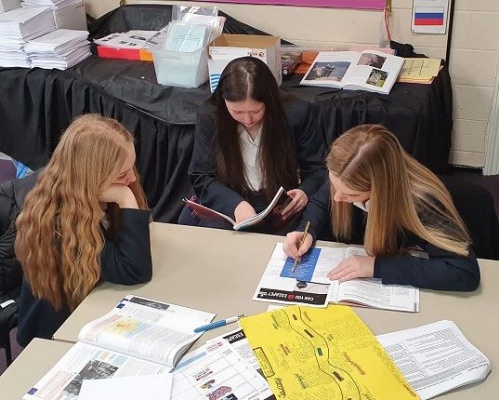 A huge well done to the Year 11 students who took part in the escape room activity for History. With Baby Shark, dripping taps and ringing phones you were still able to translate the Germany Specialist Terms. The competition was fantastic !
A huge well done to our 1st place group winners : Lara Bell, Amy Coop and Honor Welsh. (They won a £15.00 voucher each!)
Close second was Olivia Howell, Keira Dukes and Daisy Kittlety
Our best effort was Ethan Ormes and Joe Lawerence!
16th March, the epic quiz run by Mr Lamb and Ms Swinscoe - 'Don't make revision Tedious!' Still time to sign up on Parent Pay
Mrs S. Davies