Charles Darwin Students Perform in the Bromley Dance Showcase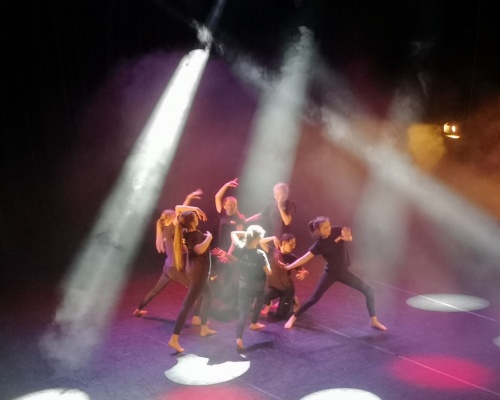 On Monday 21st February I took students from Year 7 to Year 13 to perform in the Bromley Dance Showcase at Langley Performing Arts Centre. Here we joined Langley School for Girls, Langley School for Boys, Coopers School, Ravensbourne School and Darrick Wood School. Everyone showcased dances from extra-curricular activities to GCSE and A Level pieces and it was fantastic to watch!
We took a piece choreographed by Angelina from 'Step Into Dance' for Thrive Dance company which was a dance based around growing up, a contemporary abstract piece from the Year 9 GCSE group, a group performance from the Year 11 GCSE student and a duet from Year 12 A Level students.
They performed in front of a very large audience for the first time since the pandemic, and I was so proud of their professionalism and confidence to perform again. It was heart-warming to see everyone together again and to celebrate the world of dance in Bromley.
A special thanks goes to Miss Woods for accompanying us on the trip, and to Mrs Rees and Mr Culver for helping us get there via the extra mini-buses!
Well done to all the dancers.
Miss C Abbotts , Head of Dance