Dancers Get A Taste of University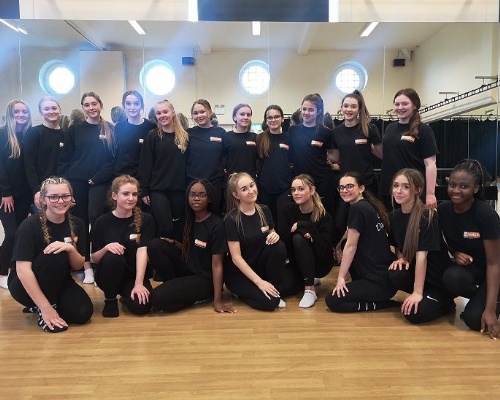 On 1st February I took the Year 9 and 10 dancers from Thrive Dance Company, the Year 11 GCSE Dance group and the Year 12 A Level Dance group on a valuable trip. Winchester University bought their Dance students to work with a number of the Bromley Schools and it was so nice to get together bringing all of the borough's dancers together.
At Ravensbourne, the Winchester students lead a University-level workshop and they then performed three separate pieces to us, including showing a dance for camera piece. I was very proud of the Charles Darwin students of having the confidence to mix with students from other schools and even performing in front of others watching - a massive well done. I may be biased, but I thought their technique and energy when dancing was also great! Well done to all.
Miss Abbotts