Any Questions?, but no definitive answers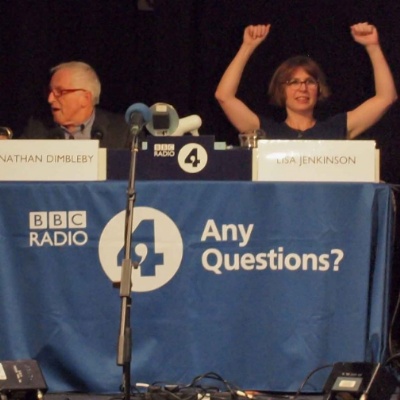 On Friday 20 November, Charles Darwin School hosted the prestigious political debating radio show, Any Questions?, run by BBC Radio 4.
Although the evening was open to members of the general public, the school reserved several seats for A Level Government and Politics students, giving them the chance to witness first hand political debates and discussions amongst top UK politicians and businessmen. Namely, the panel consisted of Lord Lawson, father of Nigella and Conservative anti-EU campaigner, Lindsey German, founding member and convenor of the 'Stop the War Coalition', Charles Clarke, former Home Secretary in the previous Labour Government but intriguingly now anti-Corbyn and Sir Martin Sorrell, founder and Chief Executive of WPP, the world's largest advertising and marketing services group. As usual, it was chaired by Jonathan Dimbleby.
The evening also provided an opportunity for members of staff to have their voice heard on the political scene, an opportunity earned by Head of Humanities and History teacher Mr. Lamb and English teacher Ms. Roberts. Although the latter's question served only as the warm up, it provoked a humorous start to the evening as the panel were challenged to decide which literary character they would want as Prime Minister. Into the live show proper and Mr Lamb's question tasked the panel with evaluating whether bombing Syria in the wake of recent events would keep us safer. Like the other three questions asked, it created mass argument between the conflicting panellists and no real answer was ultimately given.
There was a feeling the night was a great success for the school and those who attended. It challenged students and teachers alike, and for one hour on a Friday evening cast a spotlight, listened to by around 1.5 million people, on Charles Darwin School and the Biggin Hill community in a way that won't quickly be forgotten.
Shane Ward and Daniel Campbell, with thanks to Natalia Dalentka (Year 12)