Sixth Form: developing minds and creating futures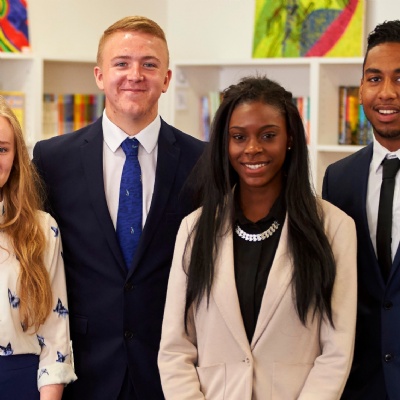 The Sixth Form at Charles Darwin School offers students a focused learning environment where each student is nurtured as an individual and where "Good teaching results in extremely well-motivated students and good achievement" – Ofsted 2013
The right choice of subjects in Sixth Form can be vital in securing the qualifications needed to follow a chosen and sometimes much-coveted career path. That's why we follow a structured application programme, including an individual meeting with a senior member of staff, to ensure students have considered their options carefully during Year 11 and are choosing subjects which match both their abilities and their career aspirations.
Our "Sixth Form students have a tremendous thirst for knowledge": dedicated and skilled staff provide effective support and guidance to allow students to reach their full potential.
However, Sixth Form is not only about academic achievement. Our aim is for our students to develop flexible and transferable skills for the future whichever route they follow. We also offer leadership opportunities through the prefect system, a peer mentoring programme and voluntary work to develop confidence and self-reliance. "Students are very well prepared for higher education, training or employment" – Ofsted 2013.
Although the majority of our Sixth Form comprises students who have studied at Charles Darwin School, we welcome applicants from other schools. New students very quickly become part of our wider school community and receive full support and guidance as they settle into their new surroundings. Join us at the Open Day to see what we can offer you.