Year 10 Geography Field Trip to Olympic Park Stratford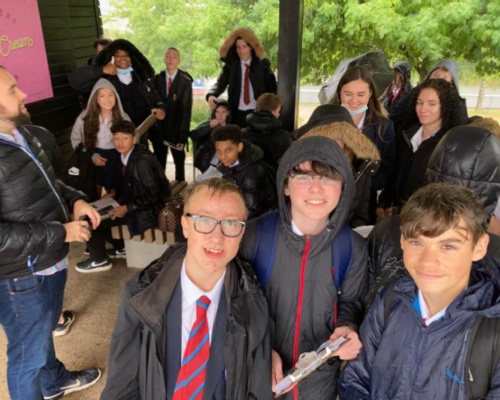 On the 28th September Year 10 Geography students visited the Queen Elizabeth Olympic Park in Stratford. During the trip students completed surveys and questionnaires to investigate the success of the recent regeneration. The surveys and questionnaires included questions on whether the wildlife park improved the quality of local residents' lives and whether the redeveloped athlete's village is a sustainable solution to London's housing problem. These topics, along with others are now being evaluated in class. The fieldwork will contribute the students' final GCSE grades.
The Geography Department highly values fieldwork and were delighted to offer a great learning opportunity to the Year 10 students. This has been the first opportunity for students to take part in GCSE fieldwork since the beginning of the pandemic: everyone was very excited to experience learning outside the classroom.
Mr T Jones
KS4 Geography Coordinator