Silver Duke of Edinburgh Qualifying Expedition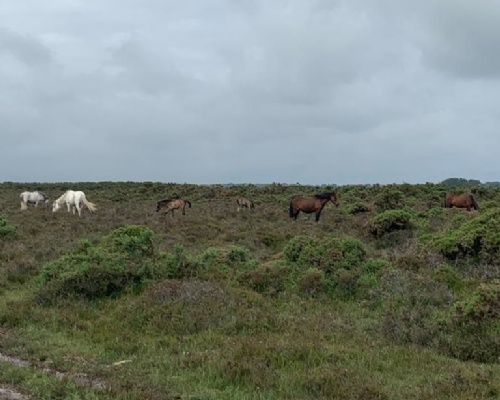 On Monday 5th July 2021 six of our Year 13 students travelled to the New Forest where the students walked through the forests and heath around Lyndhurst to complete their Duke of Edinburgh qualifying expedition.
We had a very wet and windy first night which resulted in flooded footpaths on days 2 and 3. Students had to re-plan their routes to avoid the flooded rivers and boggy ground on their second and third days of walking. The wet weather really highlighted their excellent preparation and organisation as they layered up with waterproofs and kept their spare kit dry. During their training I had brought an example meal of pasta with tomato and vegetable sauce and Frankfurters. They claim to have liked this so much that it's all they ate for lunch and dinner four meals in a row! Despite the lack of variety in their diet, morale remained high and they successfully completed their expedition.
We are looking forward to taking more groups out on expeditions in this 2021-2022 School year. Students from years 10 to 13 will be taking on Bronze and Silver awards to enrich their academic studies.
S Culver
Duke of Edinburgh co-ordinator