Frankie Connolly Joins the RAF Air Cadets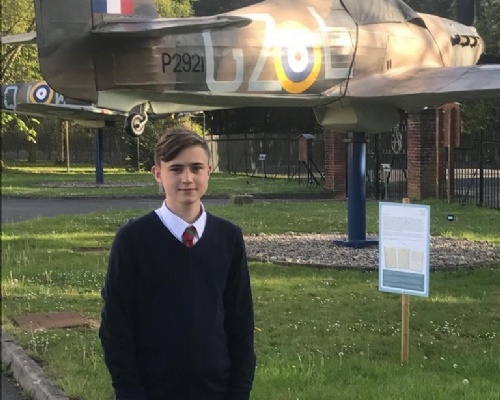 Congratulations to Frankie Connolly who started as an RAF Air Cadet on 10th May 2021.
Becoming an RAF Cadet offers challenge, excitement and adventure with many opportunities including UK and overseas camps, leadership courses, air experience flights and pilot training.
"Frankie has wanted to be an air cadet since he was 10 years old and is obsessed with aeroplanes and the history of the RAF", said Mrs Connolly, "he attended an evening at Biggin Hill Air Cadets two years ago which he loved, and it inspired him to become an air cadet. We are so proud of him".
"I love being an air cadet" Frankie said "and I eventually want to become an aircraft engineer and help the RAF. I have made new friends that all have the same interests as me. I attend two evenings a week and it's my favourite time of the week".
We wish Frankie luck on this amazing adventure.