Dancers Excel at Charles Darwin School's 23rd ANNUAL DANCE COMPETION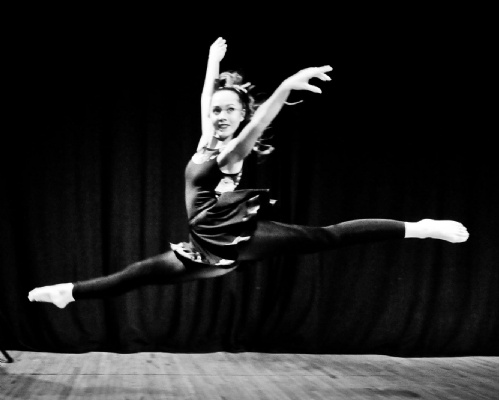 The final of Charles Darwin School's twenty third annual Dance, Choreography and Performance Competition was held on Monday 10 February in front of a very supportive audience. This year 12 different dance acts from Years 7 to 12 competed for the year group medals and the overall Key Stage 3 and combined Key Stage 4 and 5 trophies. Mrs Rees, Deputy Headteacher, Dance teacher, event organiser and one of the judges was joined on the panel by staff members Miss Abbotts (Head of Dance) and Mrs Kearney (Assistant Headteacher and Music teacher).
This year's guest judge was Georgia Gallagher, one of our ex-A Level A grade Dance students. Georgia entered this competition for seven years in succession and showed a much appreciated commitment to Dance whilst at Charles Darwin School. Georgia is now in her second year at Bird College.
"What is particularly inspiring is that the students organised all the choreography, costumes and music by themselves and had clearly spent many hours rehearsing, some, since the summer" said Mrs Rees.
Congratulations to all this year's winners:
Year 7 Medal winners: Keira Williams and Olivia James
Year 8 Medal winner: Olivia Persson
Year 9 Medal winners and KS3 Cup winners: Amy Coop, Keira Dukes, Daisy-May Kittlety and Olivia Howe.
Year 10 Medal winners: Abbey Parker and Amelie Morbey
Year 11 Medal winner: Jess Barton
Year 12/13 Medal winners and KS4/5 Cup winners: Annelise Persson and Emily Wilson
Whilst the judges made their decisions, the audience was entertained by performances from two ex-Charles Darwin School GCSE Dance students, Nikita Taylor and Kennice Palmer who are both now studying A Level Dance or equivalent, and by Thrive, the School's Elite Dance group who danced a piece entitled 'In the Dark'.
"It is particularly rewarding to see several ex pupils back here tonight to perform during the judges' deliberations, or as a judge themselves. It is the lasting legacy of this competition that many of the entrants study dance post 16 and continue to perform as young adults" said Mrs Rees.
"The night really showcased the dancing talent that we have at Charles Darwin School. Thank you so much to those who supported us on the night; Mr Andy Chubb for Photography, Mr Colin Andrews for Music, William Reeves, Year 9 for Lighting, Miss Gemma Currie for Front of House and Molly Farmer and Bethany Evans, Year 12 for Stage support. Most of all, a big thank you to the families in the audience who supported us on the night, funded or made costumes and created rehearsal space at home. We couldn't do it without them," concluded Mrs Rees.
All money raised from ticket sales and the raffle will go back into developing dance further in the school.
Mrs Rees, Deputy Headteacher