Official opening of school ecology garden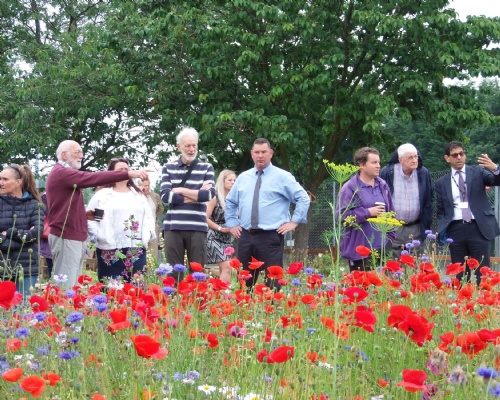 On Wednesday, 26 June, Charles Darwin School and its voluntary fund raising arm 'The Friends of Charles Darwin' officially opened its ecology garden, a project which has been 18 months in the design and creation.
The garden boasts trees, shrubs, wood piles, rockeries and a pond and is stocked with a range of garden plants and wild flowers over a 35m length; it is to be used as an area for the science department to conduct ecological surveys and investigations, the schools Art department to use for observational studies and significantly the garden is also intended to be a place for quiet contemplation, study and counselling.
The project has been funded by the 'Friends' group who work tirelessly on behalf of the school as well as donations from Cooling's nurseries, local community groups and residents, the London tree scheme, Provender nurseries and generous contributions from individuals who have supported the scheme with their labour and expertise.
The school would welcome any enquiries from local residents who would like to make a contribution to the garden or even lead a small volunteer group to help nurture the interest of young people in the skills of gardening.
Mr J.Burtonshaw