Duke of Edinburgh Bronze Award qualifying expedition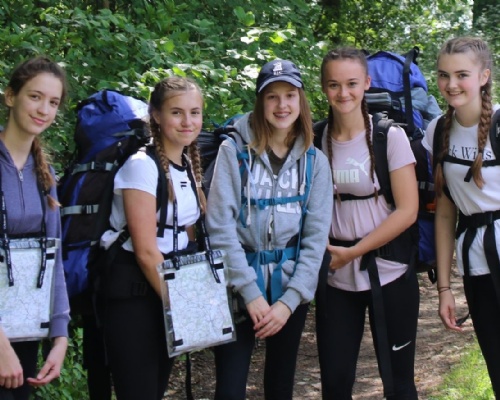 On Thursday 6th and Friday 7th June the Year 10 Duke of Edinburgh participants successfully completed their Duke of Edinburgh Bronze Award qualifying expedition.
Students had challenging routes to navigate on Thursday from Edenbridge to Ashurst as they carried all of their equipment across the countryside in the hot weather.
After a hot meal and a much needed night's sleep students were awoken by the rain which persisted throughout Friday. Students walked from Ashurst to Chiddingstone Causeway but no matter how soggy their socks became they remained in high spirits and were greeted with a hot chocolate as they got to the finish. Students were a credit to themselves and the School as their optimism was commended by members of the public and as staff we were particularly impressed by the way groups problem solved as a team and supported each other to complete the challenge successfully.
To complete and achieve the Bronze DofE Award students now need to deliver presentations on their expeditions and upload evidence about the skills, volunteering and physical activites they have been doing to the DofE website.
Mr Culver