Developing tomorrow's engineers today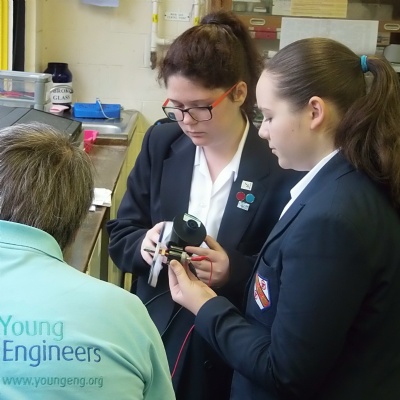 Energy Quest is an engineering and science programme for schools designed to encourage the next generation of scientists and engineers. It offers students the chance to work with a scientist or engineer and learn about their work. Ben Sidwell, in Year 9 describes the day:
The STEM Tomorrow's Engineers Energy Quest joined us for a day. During their visit they explained who and what they did as a company, they taught us how science, technology, engineering and maths [STEM] is considered in the process of designing common everyday objects. We were told that anyone can be an engineer (whatever their age) however there are more men than women currently doing the job.
We discussed and experimented with different designs in order to create electricity through wind turbines and had a contest to see who made the most electricity. We then designed our own aerodynamic cars using a chargeable motor and cogs for the wheel system, after making the best designs, we raced them to see whose car went the furthest distance.
Overall, everyone seemed to have enjoyed the day, as it was very practical and everyone had something to say.