Kelsey Pullin Wins Silver Medal in Kent County Championship 300m Hurdles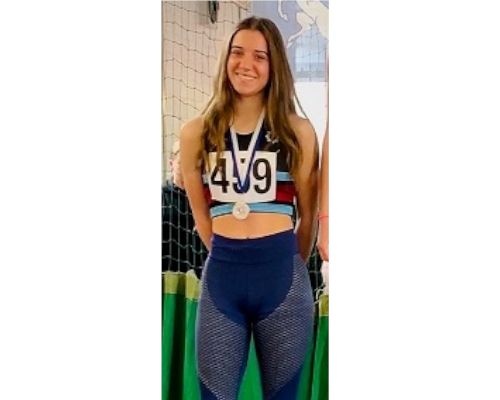 Congratulations to Kelsey Pullin from 10NKo, who won Silver after competing in the Kent County Athletics Championship held at the Julie Rose Stadium in Ashford, Kent on 11& 12 May.
On the first day of the Championships Kelsey won Silver after she blazed through the 300m hurdles achieving a time of 46.5s, 0.1s off the ESAA National entry standard and beating the previous KCAA championship record.
On the second day Kelsey then ran the 300m (flat) and raced a really strong heat with a new PB of 42.9s to earn a place in the final. She ran another PB a few hours later in the final of 42.7s and came 6th in a field where the top 3 were National standard athletes.
"I went to the competition hoping to get a PB", Kesley said, "so to come out as a county Silver Medalist in the hurdles and get 2 PB's in the 300m – I honestly couldn't be happier."
Kelsey is now up for the Kent selection in both events and we're keeping our fingers crossed she will be selected for the 300m Hurdles. Good Luck Kelsey!