Sharna placed 6th in the world for competitive cheerleading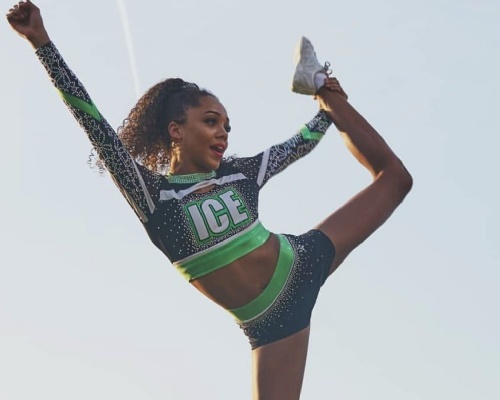 Congratulations to Sharna Alleyne in 10NK0. Following her triumphant performance at the US International Open Level 5 USASF Cheerleading World Championships, Sharna Alleyne who is a member of ICE 5 Cheerleading team has been placed 6th in the world, for competitive cheerleading.
Sharna started cheerleading in November 2015 and trains twice a week. During the Championships her team was stronger than ever, having reached the finals for a second year in a row. "When we competed in the semi-finals, our goal was to have zero deductions which we achieved, so to also be announced as finalists was just so exciting for us", Sharna said, "at the finals the next day we again had a zero deductions routine and I couldn't believe it when we were placed 6th in the world!! It is just an amazing feeling and one I'll remember forever"
The Championships were held on 27-29 April, at Disney's ESPN Wide World of Sports, in Orlando. The event saw the top teams who had qualified at their premier national championships from across the US and over 40 countries around the world come together to compete for the World Champion titles in senior and international club divisions and categories.
Competitive cheerleading is a sport that involves physical activity and skills governed by rules. The Athletes who are selected for this competition are highly skilled and require complete dedication to training.
Sharna and her team are delighted with their Championship result and look forward to competing again. They are now busy preparing for their next cheerleading events for this year, which are: Jamfest in Liverpool – June; Cheer City in Harlow – June and the biggest UK competition of the whole season, 'Future Cheer in Bournemouth – July'.