Jack Petchey Awards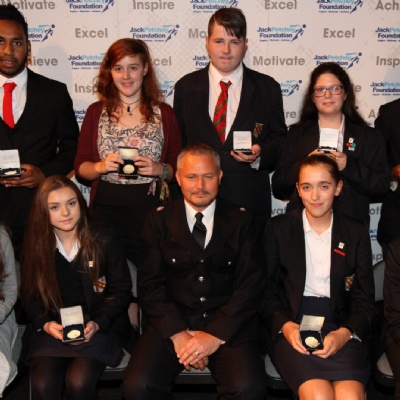 On Monday 14 September, our nine Jack Petchey Award winners together with Deputy Headteacher Mrs Rees and Mrs Stephens who undertakes the administration for the award joined winners from schools across Bromley at the annual Jack Petchey Bromley School's Achievement Awards Celebration for 2014-15 held at the Churchill Theatre, Bromley.
Charles Darwin School is a Jack Petchey Awards Gold School and as such is able to make nine awards during the course of the school year to recognise students' outstanding effort or achievement both in and out of school.
Each month students and staff are invited to nominate a pupil from a designated year group and then have the opportunity to vote for one of the nominations in a ballot.
"The Jack Petchey Award is open to all year groups and across all subjects at Charles Darwin School," explains Mrs Rees, co-ordinator of the award. "We see this as a valuable way of recognising the efforts and achievements of pupils as well as inspiring them and developing their self-confidence. It is always a pleasure to see how many committed and motivated young people there are at the local awards."
"I am looking forward to seeing the nominations in early October for pupils in Year 8 to win the first award for this academic year," she concludes.