Charles Darwin School U14 girls' Reach Kent Cup Final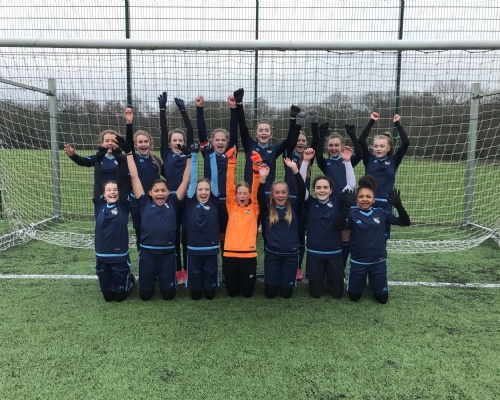 Congratulations to our U14 girls football team who were victorious in their Kent Cup semi-final and have reached the Kent Cup Final.
On Saturday 19 January Charles Darwin School U.14 girls' football team won 7-0 against St Paul's Academy in the Kent Cup Semi-Final.
The girls played extremely well and were captained by Izzy Franklin on the day. They went into half time leading 3-0, with Emma Spear having scored two goals and Izzy Franklin one goal. The girls had a fantastic first half working as a team and attacking the ball. In the second half Emma Spear scored another two goals and then the super subs (Nanci Powley and Georgina Walker) arrived on the pitch. Nanci Powley scoring the sixth goal and Georgina Walker scoring the seventh goal, giving the girls a 7-0 win. The girls were amazing on the day. The support from staff and families who came to watch was fantastic and we are so grateful for the support which we get regularly for every game.
The date and location for the Cup Final is yet to be confirmed but the Team are looking forward to the next challenge ahead.